minor code: NCHE
Faculty Steward: Andersen
The Department of Chemical Engineering in the College of Engineering at New Mexico State University offers a minor in Nuclear Chemical Engineering.  This program focuses on the front and back ends of the nuclear fuel cycle (i.e., the processing of nuclear materials before and after the nuclear reactor).  A student must pass 18 credits from the list below with a grade of C or better. No courses may be taken S/U. All prerequisites for the classes must be met or consent of the instructor obtained before enrolling in a class.
Available to undergraduate students.
Two (2) required courses: 6 cr.
CHME 470. Introduction to Nuclear Energy
CHME 476. Nuclear Fuel Cycles
Four (4) elective courses selected from: 12 cr.
C E 470. Design of Municipal and Hazardous Waste Landfills
CHME 307. Stage-Separations 
CHME 471.  Health Physics
CHME 479. Degradation and Corrosion of Materials*
CHME 491. Introduction to Nuclear Criticality Safety
CHME 498. Undergraduate Research (nuclear-based project)
ENVS 312. Emergency Response to Hazardous Materials Incidents
ENVS 452. Geohydrology
ENVS 462. Sampling and Analysis of Environmental Contaminants
ENVS 470. Environmental Impacts of Land Use and Contaminant Remediation
ENVE 455. Solid and Hazardous Waste Systems Design
PHYS 315. Modern Physics
PHYS 315L. Experimental Modern Physics
PHYS 454. Intermediate Modern Physics I
PHYS 455. Intermediate Modern Physics II
SOIL 479. Environmental Soil Chemistry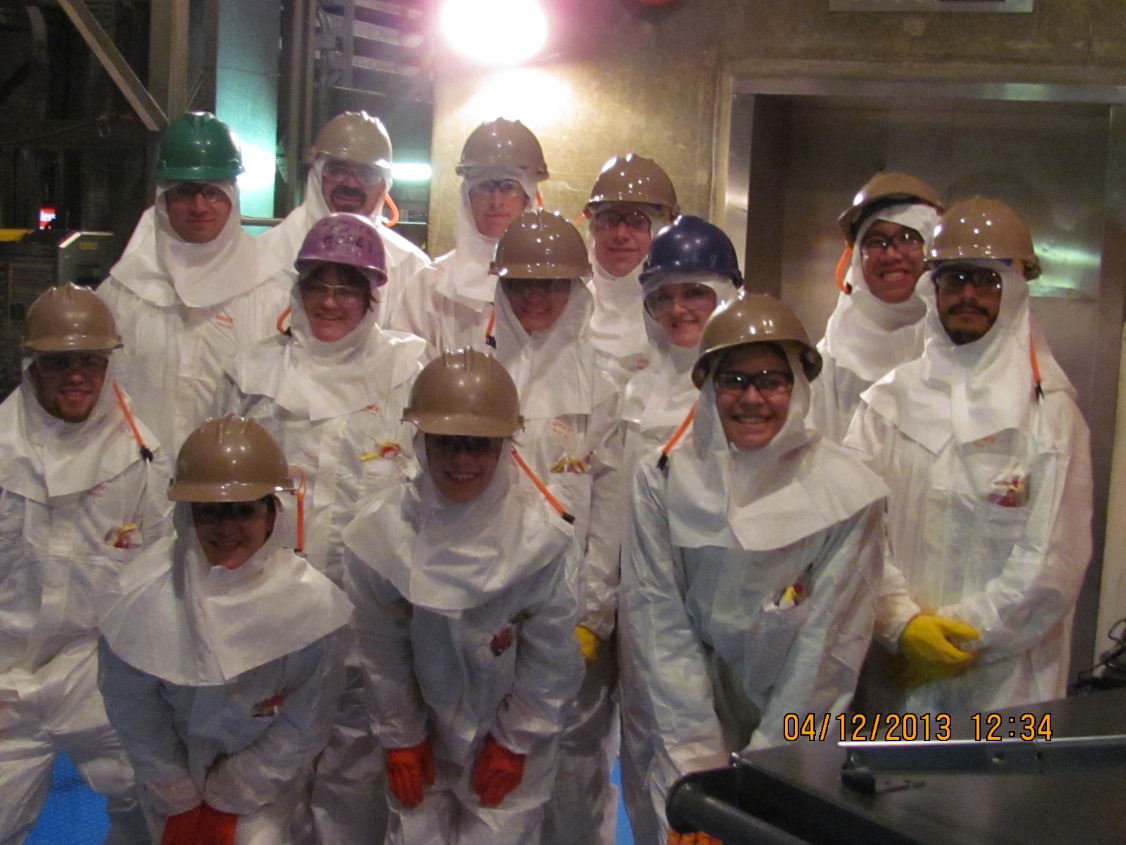 NMSU CHME students pursuing a minor in nuclear energy in containment at the Palo Verde Nuclear Generating Station during an outage in 2013.