David Allan Brewer's & Distiller's Scholarship benefits NMSBrew
By David Rockstraw
May 18, 2020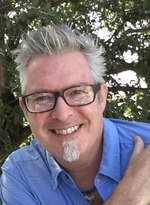 Deanna Green has helped to establish the named scholarship to benefit students pursuing the Brewery Engineering minor in CHME.  The scholarship was started with gifts from the following:
Icebox Brewing LLC
High Desert Brewing
Spotted Dog Brewery
Deana Green
Pecan Grill & Brewery dba De La Vega's LLC
Picacho Peak Brewing Co LLC
NMSBrew thanks these organizations and individuals for their support of NMSBrew.
David Allan was a passionate brewer, having started home brewing in the 1990s, developing skills that led him to recognition of his artisanal beers at local, national and international competitions.  
Dave always listened to others with an open mind and heart, and through his energy he motivated others to follow their dreams and encouraged everyone to be true to themselves.  Dave loved to share his passion of craft beverages and food with his friends and strangers alike.  He took great joy in creating new flavors, combinations, textures, pairings, and unique recipes.  Dave valued connection with people above all else.  He strongly believed that its as the brewing community's responsibility to collaborate, share research, and to further access to education in our region.
To be eligible for the David Allan scholarship, students must have passed CHME 395V, and preferably be pursuing the Brewery Engineering minor.
https://getzfuneralhome.com/book-of-memories/3848463/Allan-David/obituary.php