To get Panopto to appear in your Canvas course:
In your Canvas course, select "Settings" on the left menu bar, then select the "Navigation tab.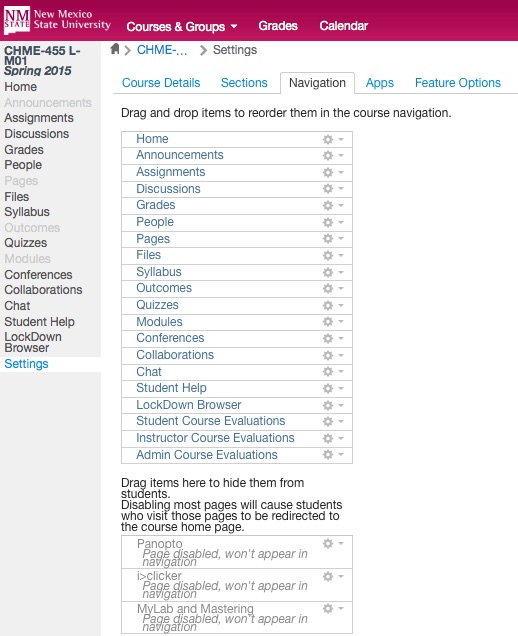 2. Drag the Panopto menu from the bottom of the list into the active menu in the location you would like it to appear.

3. Panopto is now ready to use.

To operate Panopto:
Open a web browser and go to the Canvas login page at https://learn.nmsu.edu/.
Select your Panopto enabled course.
Click on the

 

Panopto

 

button in the Canvas navigation menu.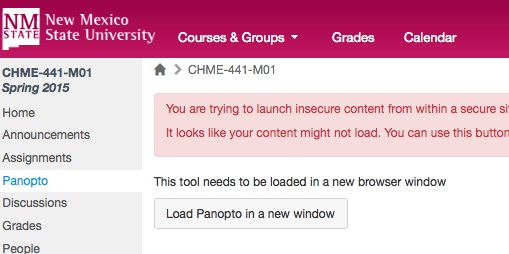 4. Panopto will open in another window that looks like the following screen shot: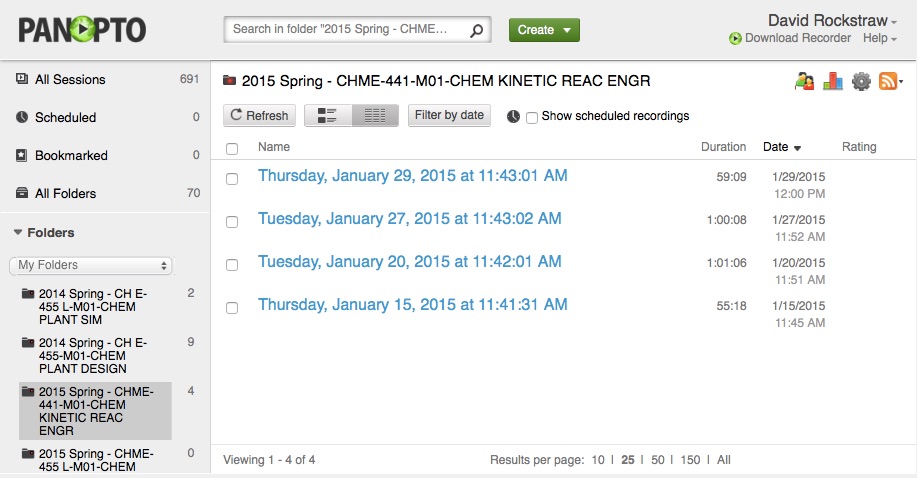 5. Select "Create", then click on the Record icon.
6. Record
7. Selecting the Primary Source settings
For

 

Video

 

select AVerMedia BDA Analog Capture
For

 

Audio

 

select Microphone (2-Phnx MT700)
Select

 

Standard quality
If the course it to be broadcast live, check the "Webcast" checkbox in the upper right corner.
Click

 

Apply.
8. Selecting the Secondary Source Settings
To capture an external Laptop or Document Camera source select Laptop and Document Cam Capture.
To capture an external DVD/VHS source select VCR Capture.
To capture a PowerPoint select Capture PowerPoint.
To capture the Desktop select Capture Primary Screen.
9. To begin your session
Click on

 

Record

 

to start recording
Click on

 

Pause

 

to pause the recording
Click on

 

Stop

 

to stop the recording
10. After completing your recording, you will need to "upload to CANVAS" and select the appropriate course in which to place the recording.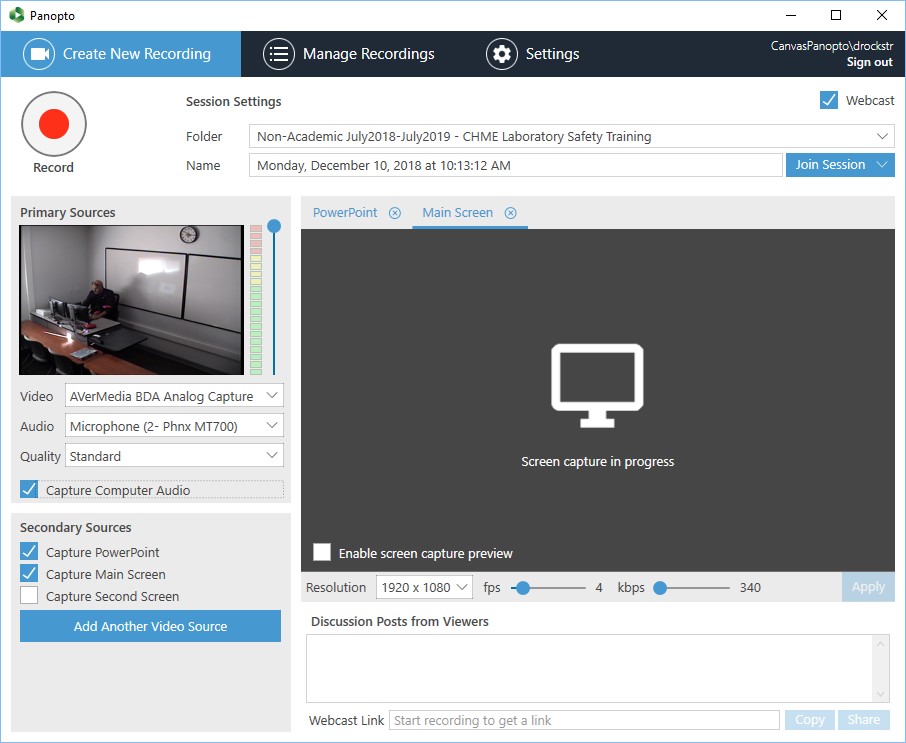 Note the Webcast Link provided on the bottom of the window once the session is live.  Students in the Canvas course should have direct access to this link once the broadcast begins. 
Also note the Discussion Posts from Viewers box.  Remote students may ask questions by typing into this box.  A "ding" will inform the lecturer of a waiting question.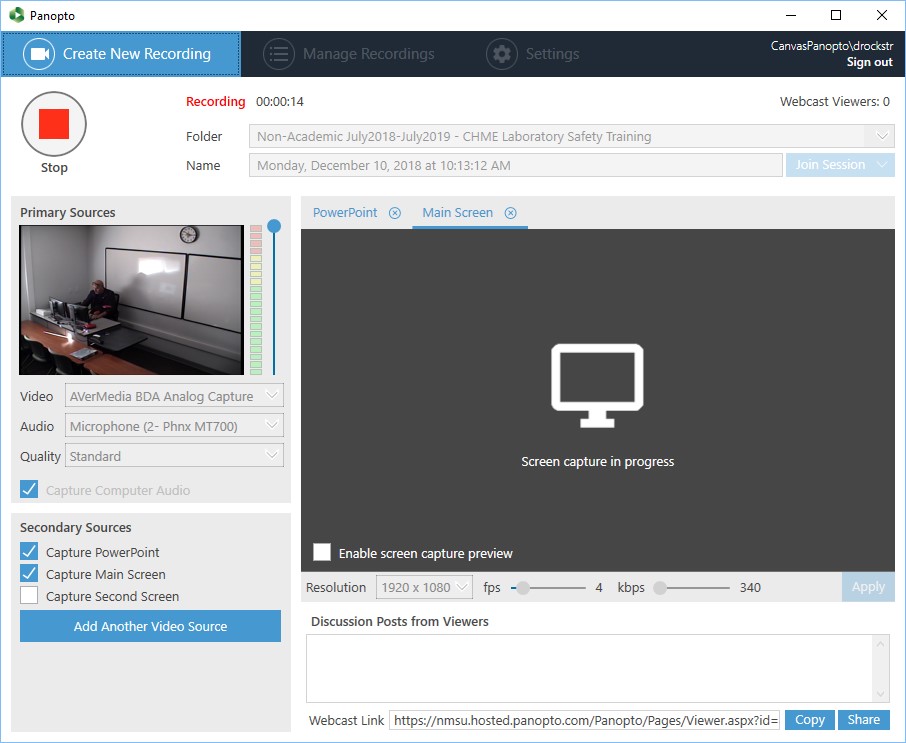 The camera remote control and speaker microphone are kept in the CHME office (JH 259).  Be sure to turn on the microphone.  You can control the local volume using the dial on the black box found inside the cabinet along the right side of the teaching station.